Posted on
By Justine Malone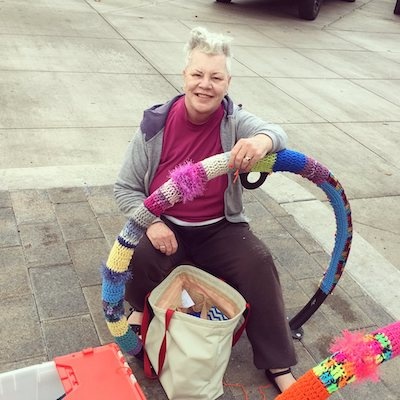 We interviewed local artist, yarn bomber and activist Judy Kennedy
INTERVIEW WITH JUDY KENNEDY, LOCAL YARN BOMBER
We recently wrote a blog post about Yarn Bombing and it inspired us to interview local yarn bomber, muralist and community activist Judy Kennedy. If you've ever seen a knitted or crocheted lamp post (there's usually a really cool one outside of Spinster Sisters Restaurant!) in Santa Rosa it's probably the work of Judy! Over the years I have been happy to donate the occasional ball of yarn and my Addi Knitting machine to Judy to aid in her colorful and happy street art.
What got you started in "yarn bombing"?
I had been crocheting blankets for animal shelters and senior citizens for many years. I saw something online about International Yarn Bomb Day in Australia and saw the pictures, I immediately started crocheting sleeves for street signs!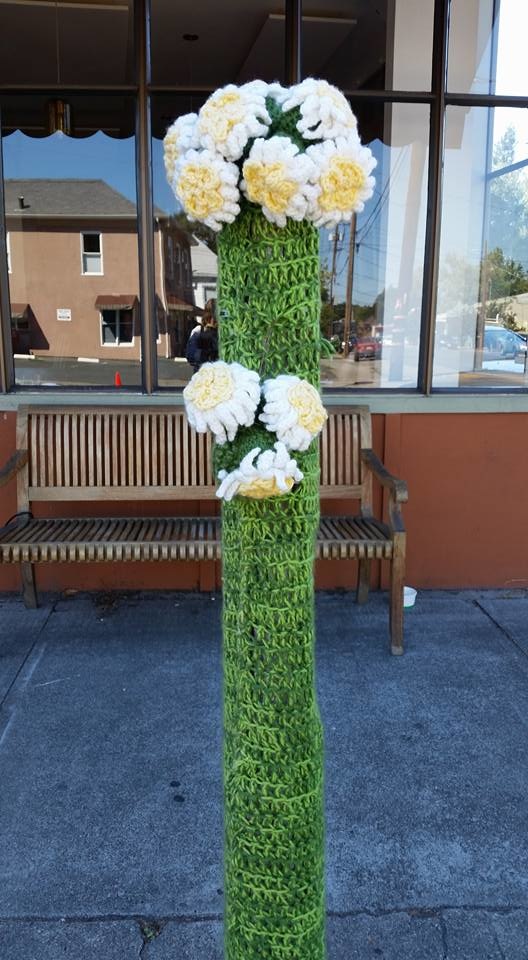 Do you refer to it as yarn bombing, or something else?
I use the term Yarn Bomb, and I am Captain of the Bomb Squad.
How do you feel that yarn bombing is political and/or feminist?
Any artist can use their art for political or feminist inquiry. Crotchet and knit pieces can be very political, as in the many yarn ponderings on the size of President Trump's privates that I have seen. Typical female craft forms are now being recognized as something other than utilitarian, a true art form. I am thrilled that men have taken up the craft for their own personal expression.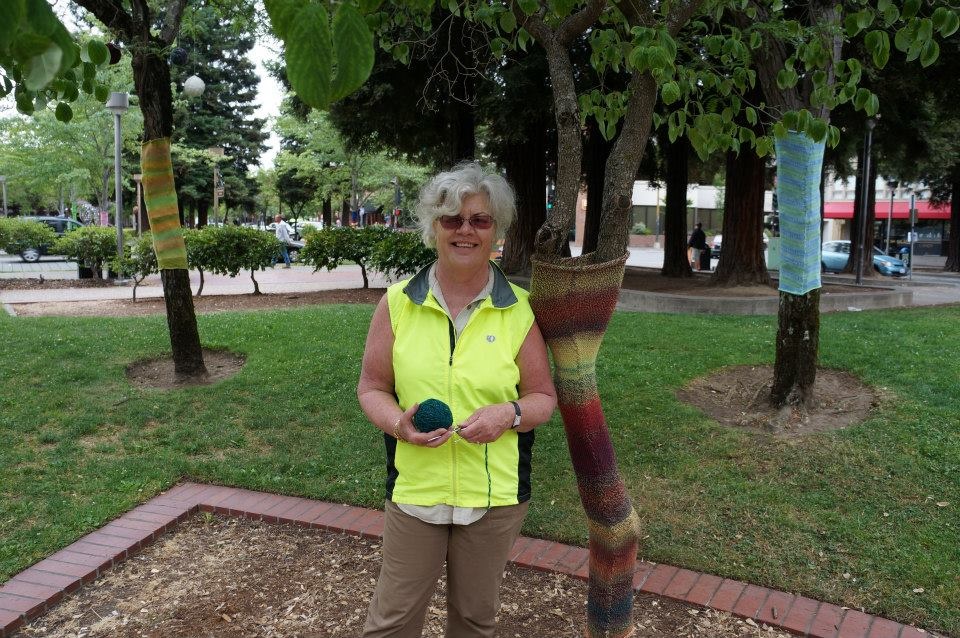 How do you feel about people who think of yarn bombs as "graffiti" or a nuisance?
I have only had one encounter with a private citizen who was very negative about my street sign cover. I put it somewhere else where it would be appreciated.
What is your favorite yarn bomb you have made/installed?
My favorite piece was the installation done in Courthouse Square where over 50 participants yarn-bombed all the trees in the divided square and down the middle of the roadway. It was such a wonderful show of personal expression and joy.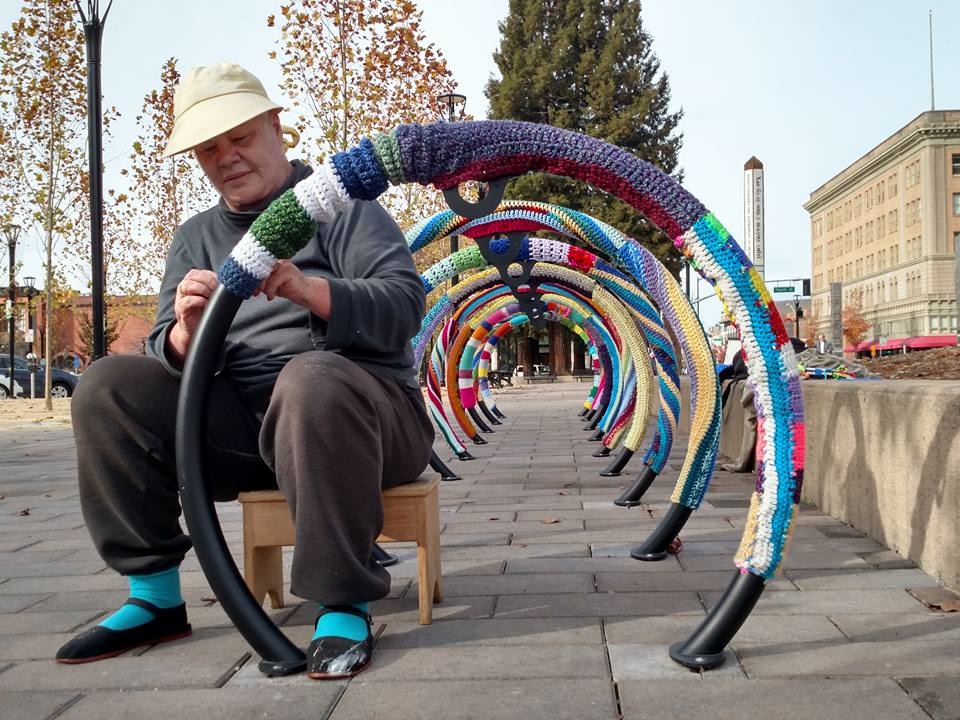 How do you find the time?!
I am retired and like to keep my hands busy.
Judy is also involved in various city projects and has done art murals all around Santa Rosa. Thanks Judy for making Santa Rosa interesting and colorful!