Posted on
By Alix Callender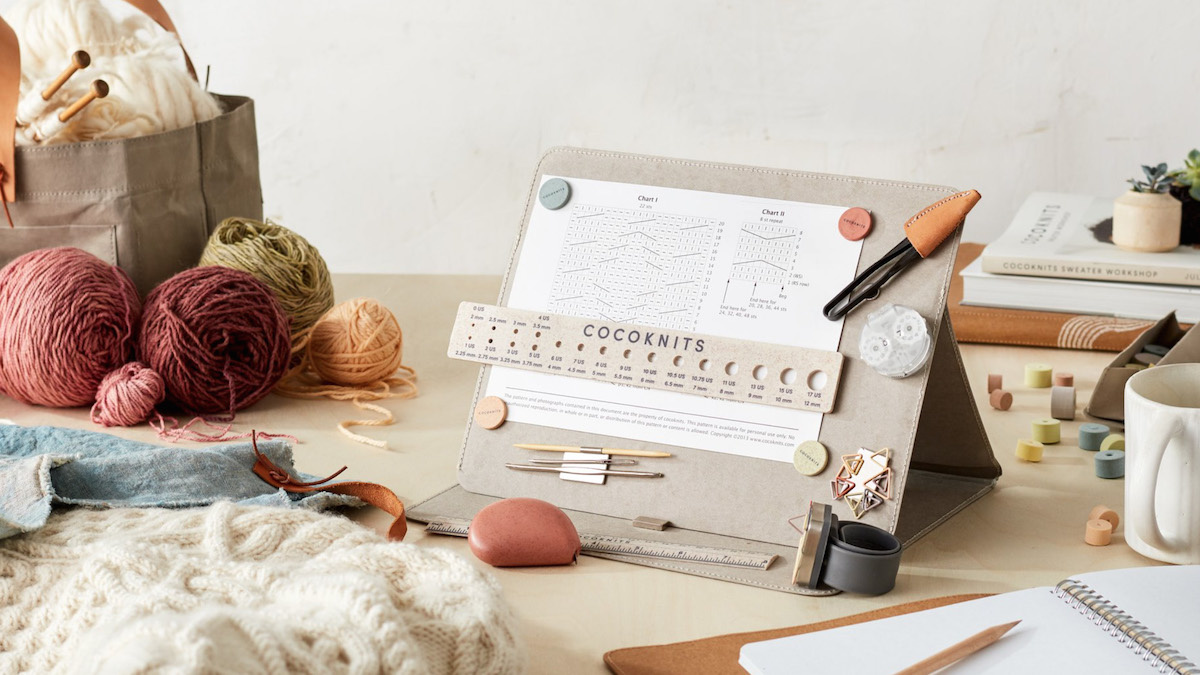 How to use and care for your Cocoknits Maker's Board.
If you're like me, you prefer reading your patterns from a paper printout as opposed to a digital pdf on a screen. There is something about being able to hold and write on a physical paper that just meshes a bit better with my brain. As makers we are all very tactile – gotta have our hands involved!
Hand-in-hand with the tactile brain function is a love for aesthetic tools. There is nothing quite like holding and using a beautiful object. Cocoknits, based in Oakland, is famous for perfectly balancing form and function. They have a range of simple yet stylish maker's tools and accessories, from stitch markers to journals to magnetic wristbands that hold all your tiny fiddly metal notions in one place.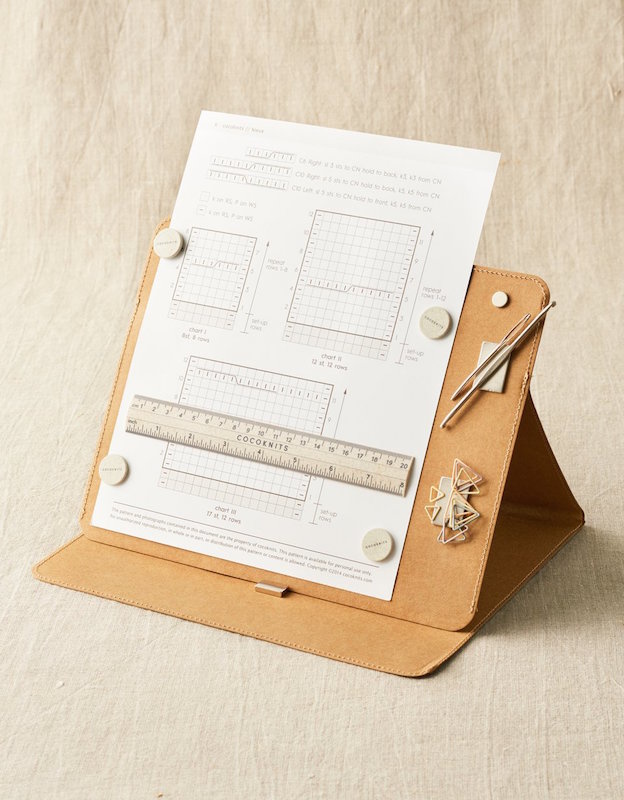 One of Cocoknits' newest tools is their Maker's Board. It is an unassuming yet brilliant little object that aids in organizing your making process. Made of washable "kraft fabric" (a paper composite that feels like suede) and internal metal sheets, the Maker's Board is foldable, adjustable, and magnetic! It is the perfect surface to pin your knitting charts and patterns, and (with the included magnets) can even hold many of Cocoknit's other tools, like their stitch markers, scissors, cable needle, darning needle, row counter - anything with a bit of metal on it! Even their biodegradable ruler has a strip of metal embedded in it, making it adhere perfectly to the Maker's Board. What's more, the Board's internal metal sheets can be carefully removed and the kraft fabric can be hucked right into the washing machine. (Red wine stains, anyone?)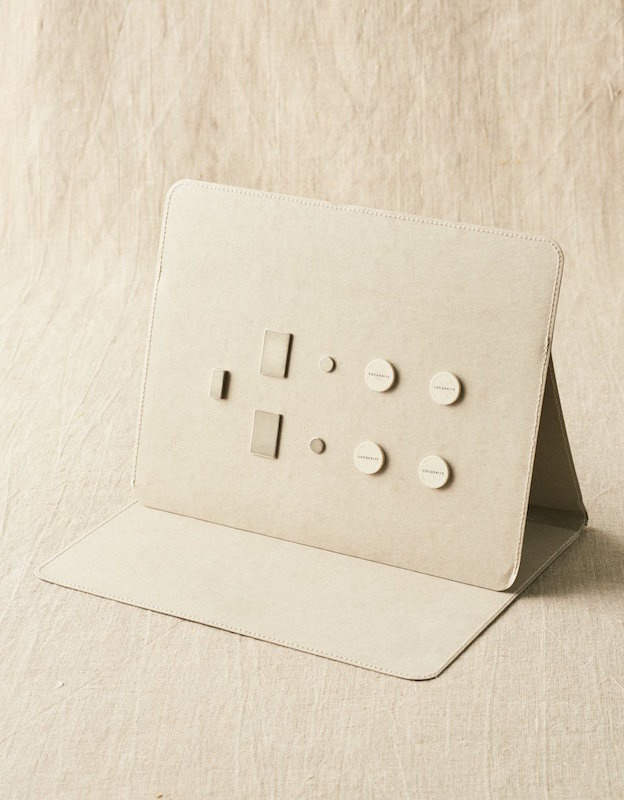 The Maker's Board can be folded flat, or propped up and titled at any preferred angle for easy tabletop viewing. (And I cannot stress enough how convenient it is be be able to glance at a chart without having to unlock my phone screen or wake up my snoozing laptop.) Its 11"x9" size means it is large enough to hold any printed sheet, but small enough to easily slip into your bag.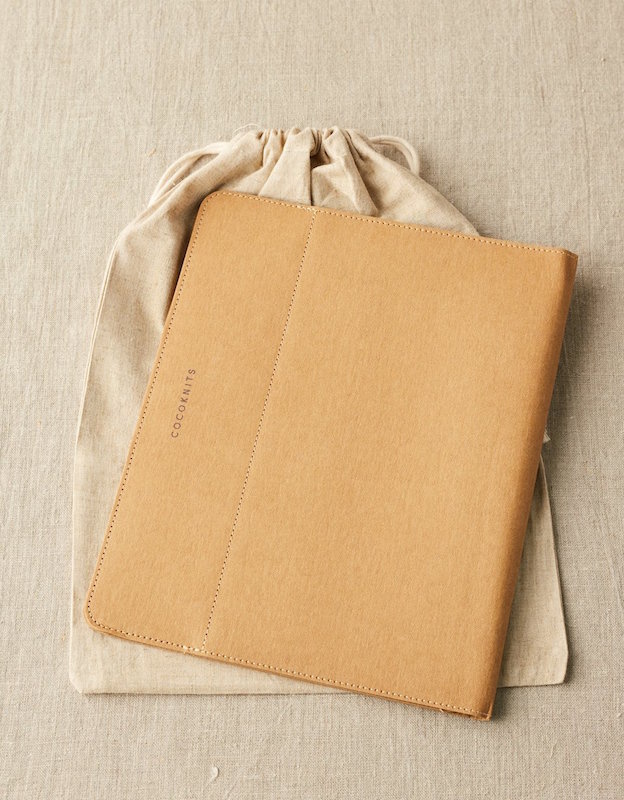 As we humans have collectively begun to hold sustainability at a higher value, it is companies like Cocoknit's that make that effort seem like more of a pleasure and less of a chore. When you create objects that are durable, functional, and beautiful, there is no need for consumers like us to constantly replace or impulsively overbuy. Cocoknit's maker's tools are made with environmentally friendly materials, are built to last, and they are so timelessly stylish that we feel a deep, satisfying joy when using them. The Maker's Board ties their whole collection together like a perfect bow, to maintain our creative practices long into the future.
Photos from cocoknits.com