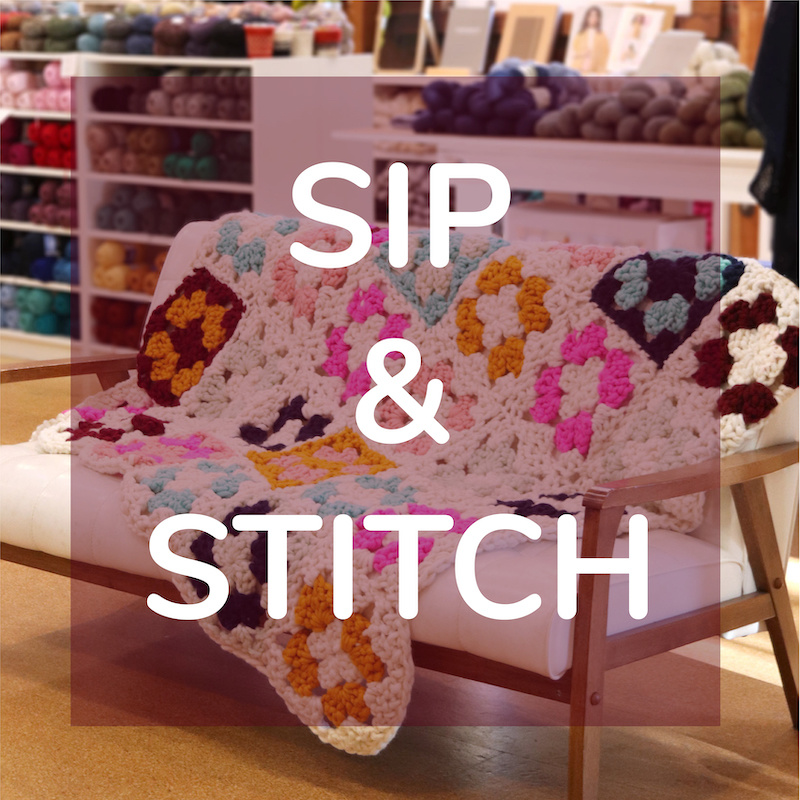 Every third Thursday, 6:00–8:00 pm
Sip & Stitch – Bring your current project(s) and join us for complimentary drinks! Feel free to bring snacks to share, or finished projects to show off.
Please note: this is not an event to receive help on a project. If you have a dropped stitch or other simple fix we can happily help you at the counter any time during regular business hours. If you need more extensive help, please sign up for our Tuesday Morning Workshop or Thursday Evening Workshop!
Can't do stairs? Give us a call! 707-546-9276.